These vegan keto energy balls are the perfect snack when you need a quick pick me up.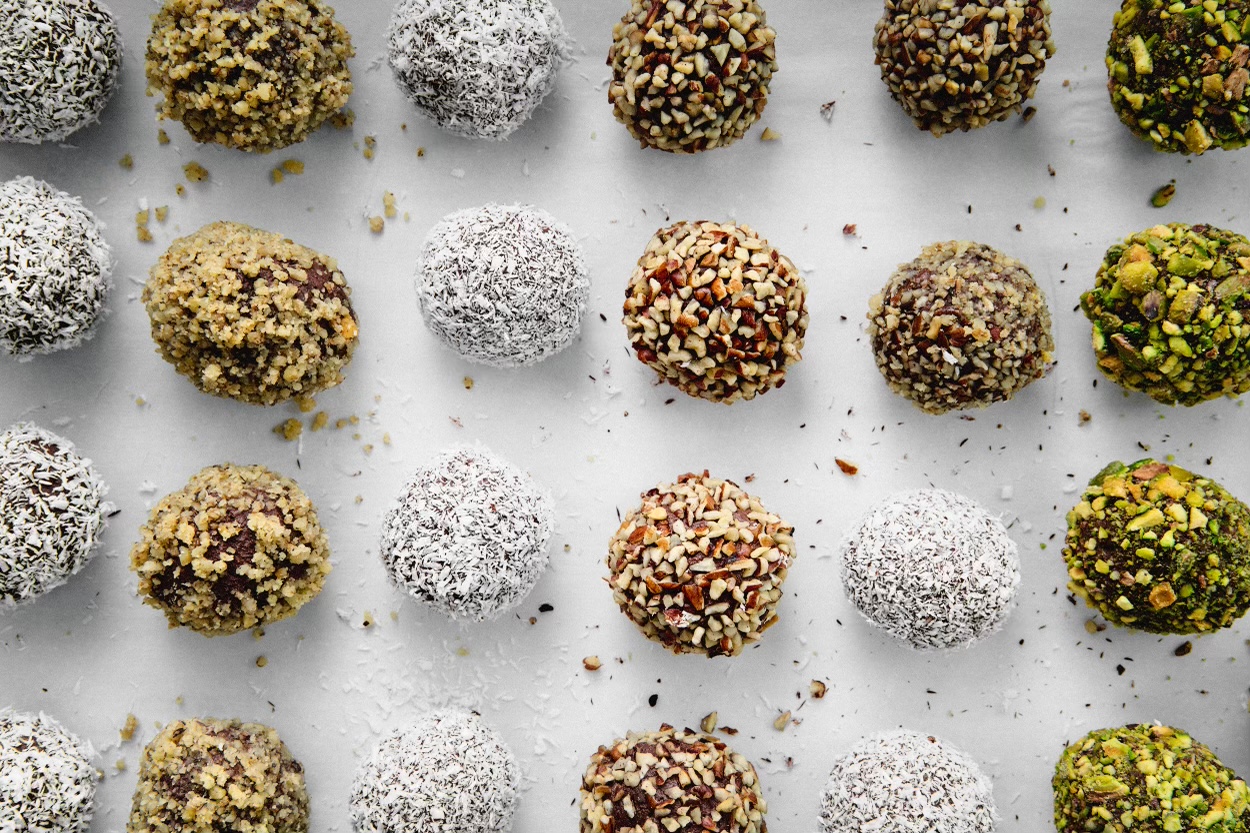 Vegan Keto Energy Balls
Nutrient-dense energy balls make for a perfect snack solution, which is why over on Pinterest, you'll easily find hundreds of recipes for high protein, high energy, no-bake bliss bites. In addition, energy balls are super versatile and can be made to meet various dietary needs, from gluten-free to vegan to keto.
We created nutrient-rich energy balls filled with healthy fats and fibre – a snack that you can keep on hand. Also, this energy ball recipe includes MCT oil, and because we add lemon juice and lemon zest, they deliver a lot of flavour.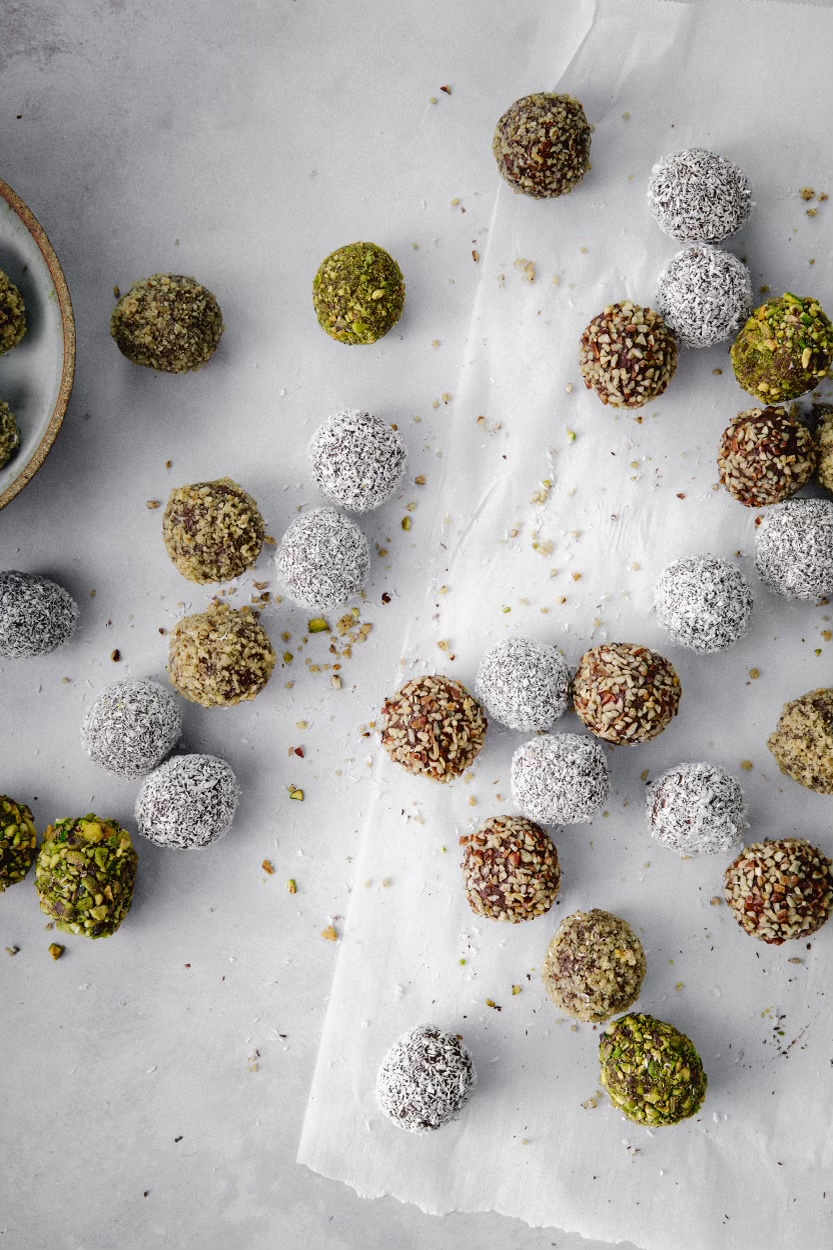 Ingredient Notes
– Cacao powder: Chocolate in its purest form, which is why energy balls make for such a great snack.
– Cacao butter: A type of fat that comes from cacao beans. This a helpful ingredient, especially if cooking vegan keto-based meals. Additionally, cacao butter is an excellent plant-based pantry item to have on hand for raw treats.
– MCT oil/powder: MCT stands for medium-chain triglycerides, which is a type of fat that can be found in coconuts. It comes in an oil or powder form, and it's found to help increase satiety and decrease food intake.
– Erythritol: Sugar alcohol can make for a suitable sweetener alternative and an option for keto-friendly snacks and desserts.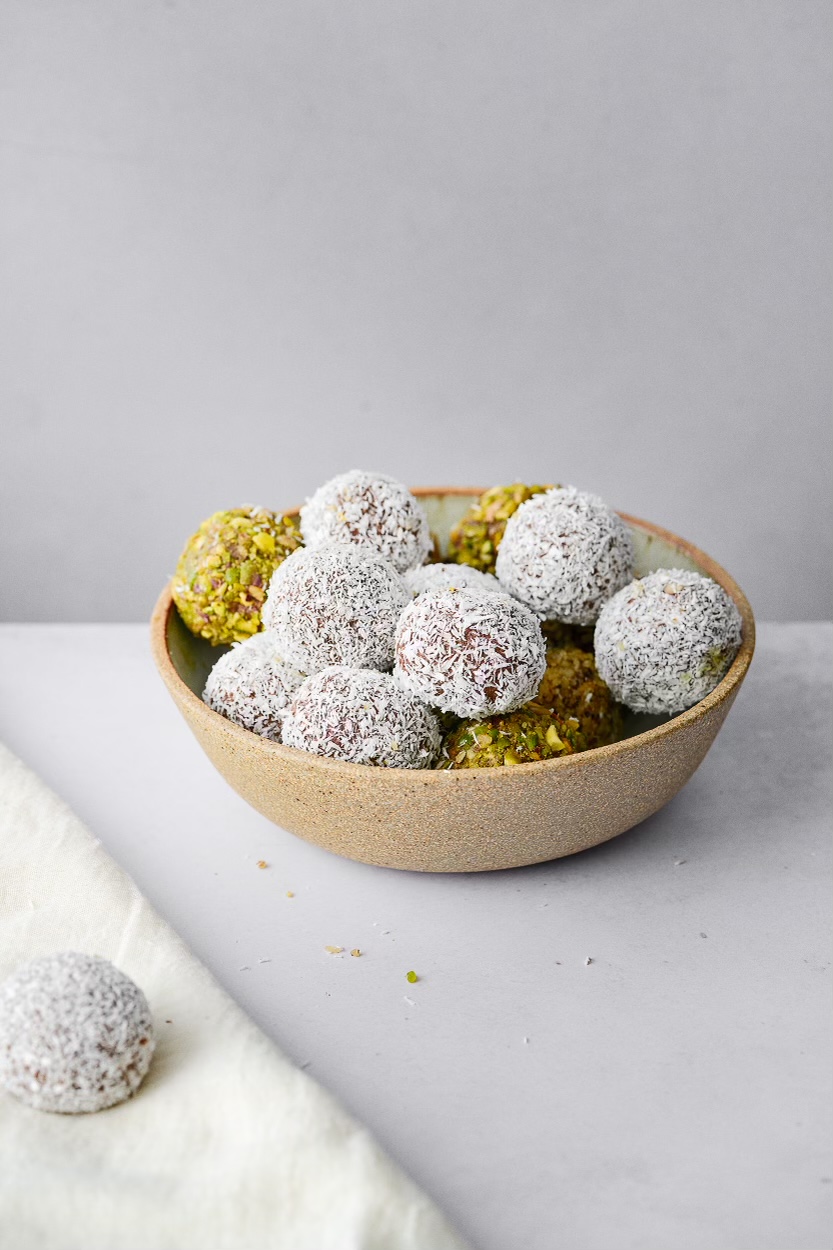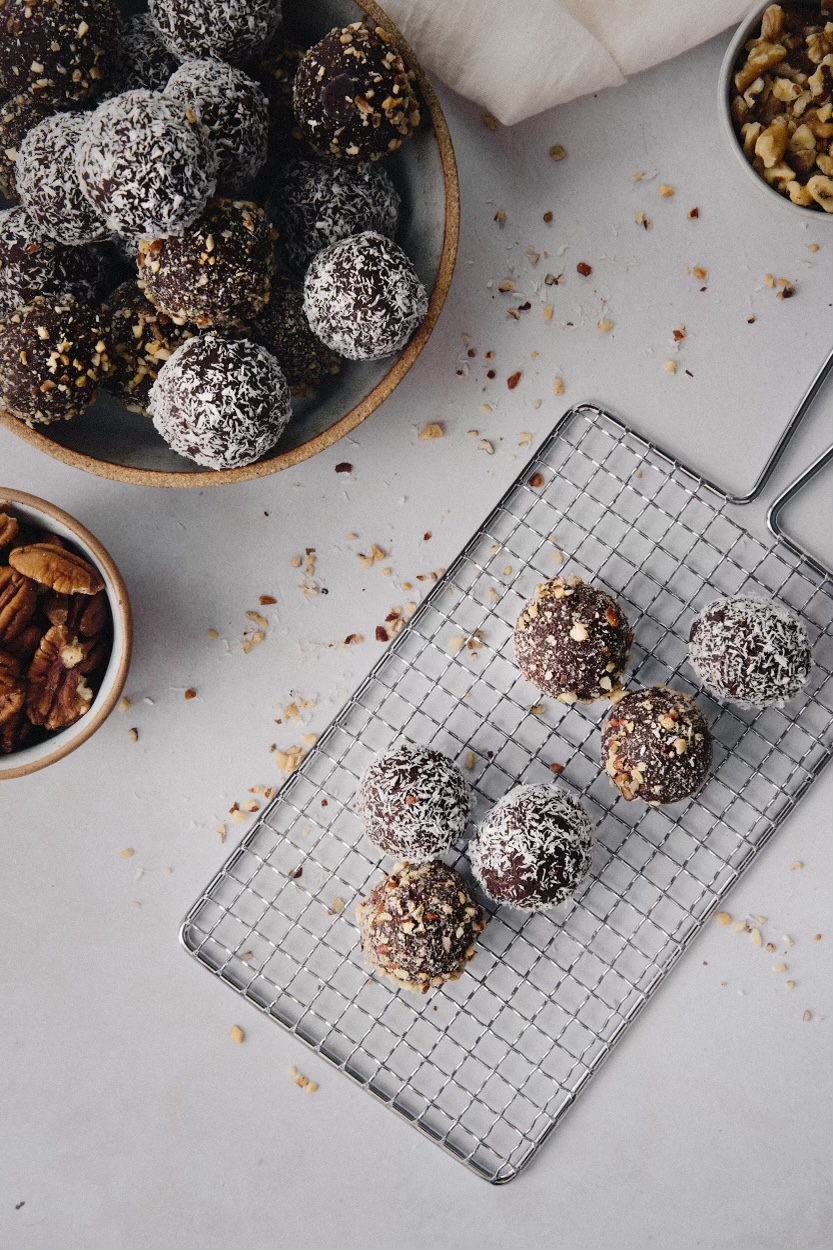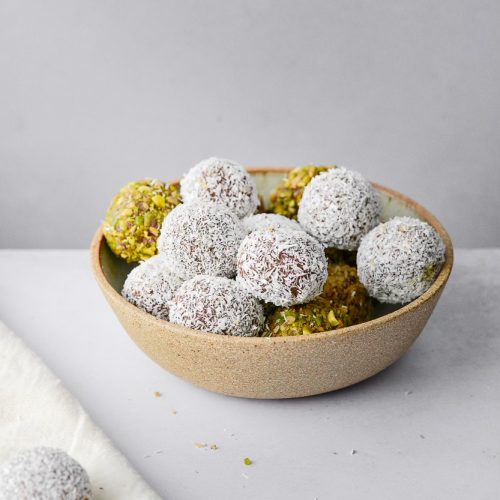 Vegan Keto Energy Balls
These vegan keto energy balls are the perfect snack when you need a quick pick me up. Energy bite-sized snacks are satisfying because they are nutrient-dense and deliver a lot of flavour.
Ingredients
2

cups (200g)

cacao powder

100

grams

cacao butter

1

tablespoon

MCT powder

1

cup (203g)

erythritol

1

can (400ml)

coconut milk

Juice of one lemon

Zest of one lemon

1

cup (130g)

natural almonds, finely pulsed

1

cup (130g)

hazelnuts, finely pulsed

1

cup (95g)

desiccated/shredded coconut
Toppings
Any topping of your choice: desiccated coconut, crushed hazelnuts, walnuts, pistachios and various powders.
Instructions
Line a baking tray with baking paper.

Melt cacao butter with MCT powder and erythritol using the double-boiler melting method. Once cacao butter is melted, take off the heat and add cacao powder half a cup at a time and mix and fold. When all of the cacao powder is folded in, add coconut milk and fold. Add lemon juice and lemon zest and fold. Lastly, add pulsed walnuts, hazelnuts and shredded coconut one at a time while folding them into the mixture.

Roll one tablespoon portion of the mixture into balls. Roll in desiccated coconut, hazelnut, walnuts, or pistachios to coat. Place on the lined tray and place in the fridge for 1 hour or until set. Store in an airtight container in the refrigerator for up to 1 week.