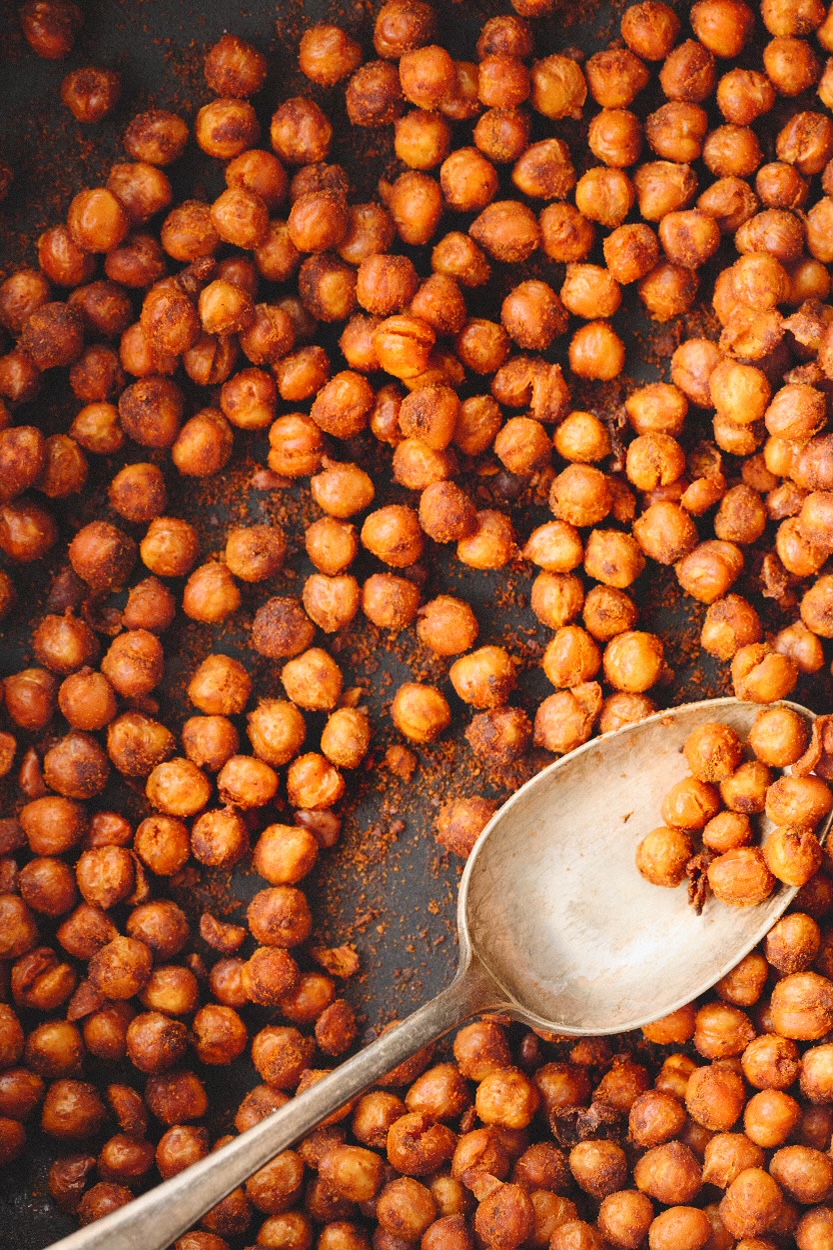 Salt and Vinegar Roasted Chickpeas
Salt and vinegar roasted chickpeas recipe for a simple yet tasty snack. So delicious!
If sea salt and vinegar are the flavour you crave but would like to avoid reaching into a bag of potato chips, then this recipe is for you. One may consider these a healthy alternative when looking for something tasty to munch on during an afternoons slump.
This is a flavour-packed mix that is bursting with flavour. We used smoked paprika for our main spice because it's readily available, and we wanted our chickpeas slightly spicy. If adding lime juice seems slightly over the top, you can keep it out while keeping the rest of the ingredients.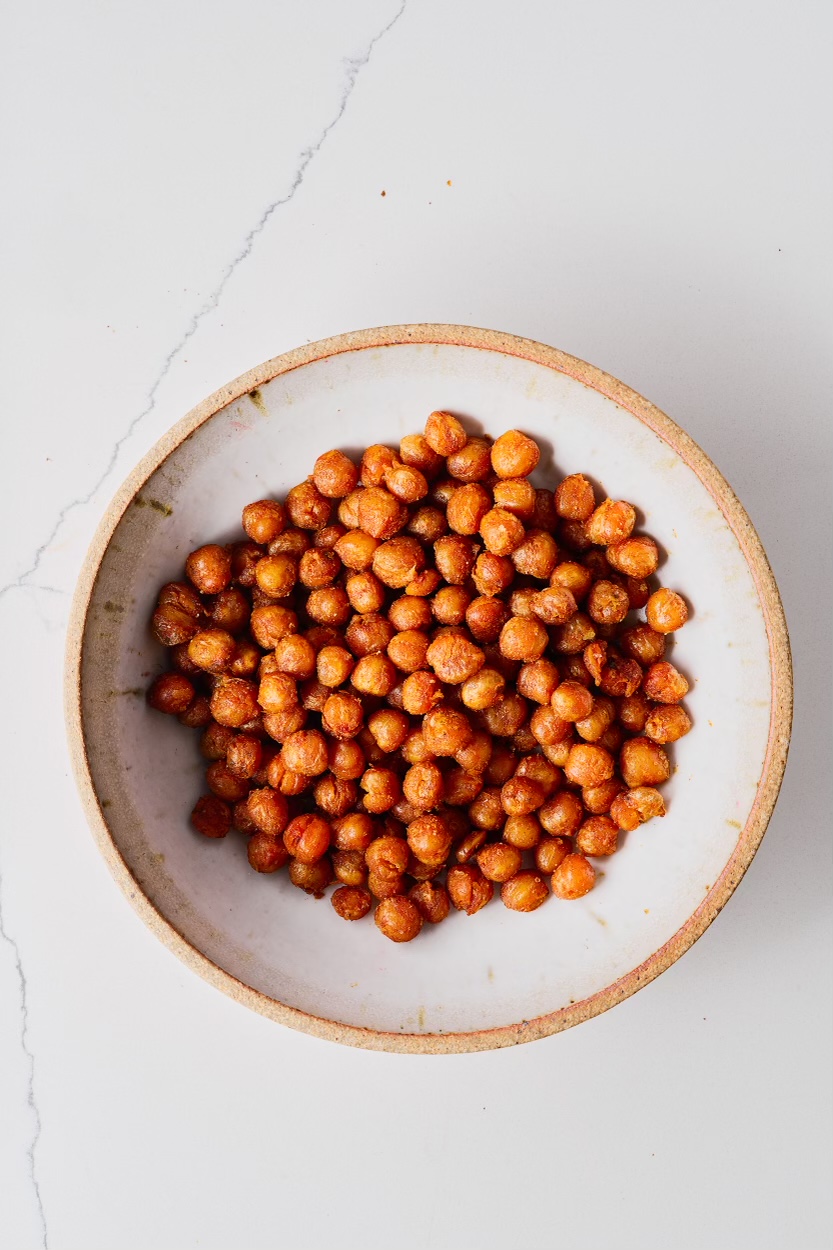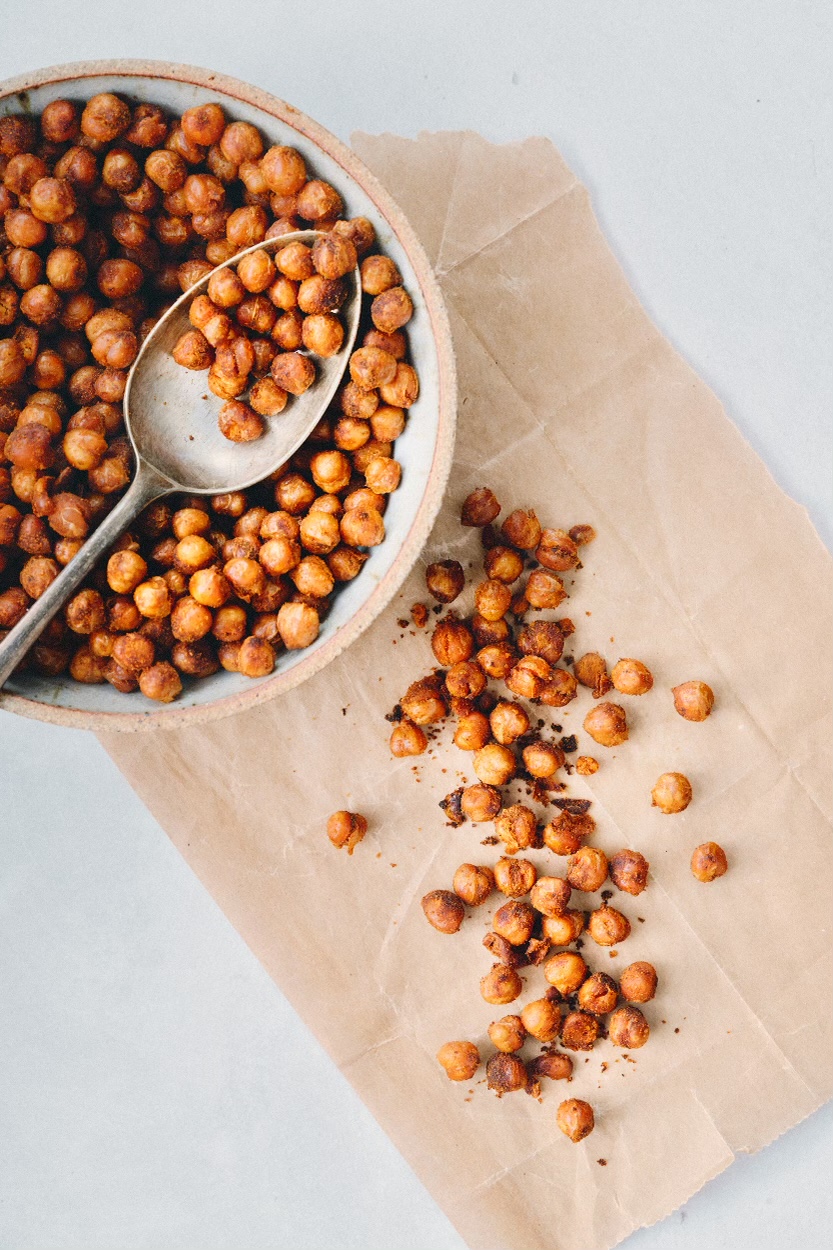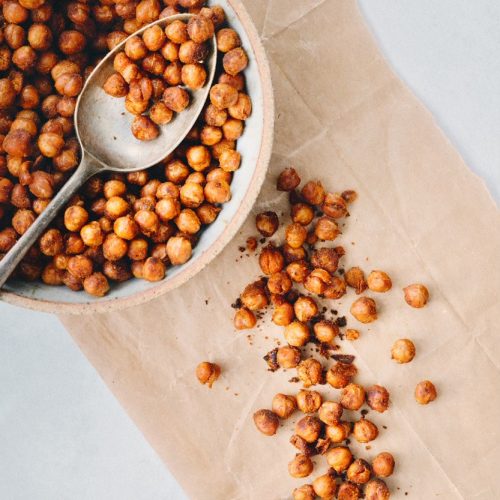 Roasted salt and vinegar chickpeas
Deliciously seasoned roasted chickpeas that are perfectly crunchy and tangy at the same time.
Ingredients
1

(420g/14oz)

can chickpeas, drained and patted dry

1

tablespoons

olive oil

1

teaspoon

white vinegar

1/2

teaspoon

smoked paprika

1/4

teaspoon

sea salt

1

tablespoon

lime juice

optional
Instructions
Preheat the oven to 400°F/200°C. Line a baking tray with parchment paper.

Spread the chickpeas on a kitchen towel and gently pat them dry. Discard any loose skin from the outer shell of the chickpeas. Mix the olive oil and vinegar in a small bowl, add chickpeas and toss to coat. Transfer the chickpeas to a parchment-lined baking tray and roast for 20 minutes, shaking after fifteen minutes.

Remove from the oven and drizzle with lime juice, scatter the smoked paprika and salt over the chickpeas and toss to coat. Roast for another 10 to 15 minutes, or until fully crisp and golden.

Set aside to cool slightly. Enjoy as is or serve with a main dish, if desired.