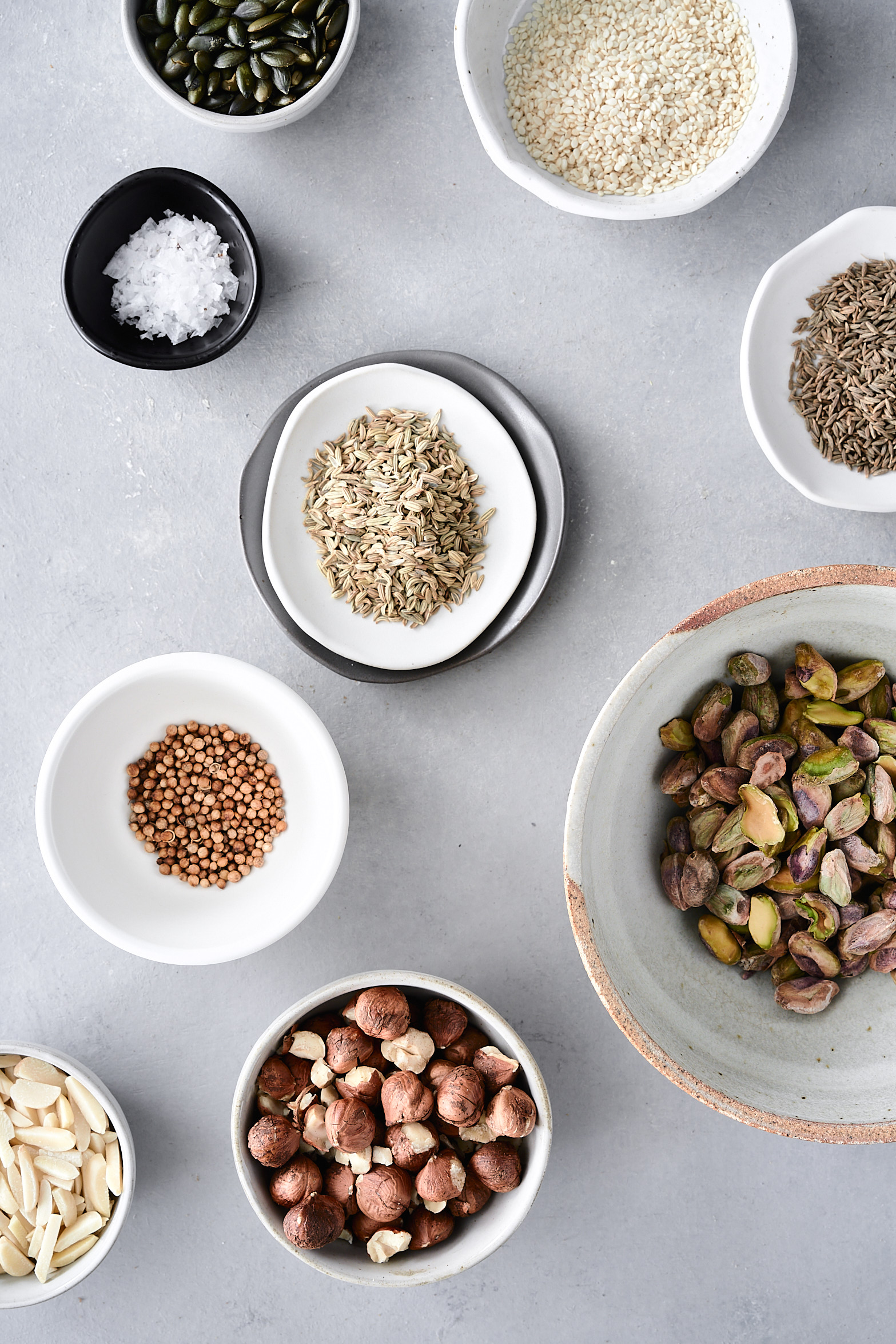 Easy Pistachio Dukkah Recipe
Dukkah is an Egyptian spice blend made from different nuts and seeds. Perhaps you've sampled dukkah at someone's party or a farmer's market. Maybe you've seen it at your local grocery shop sold in pretty jars. We hope that by the time you get to the end of this post, we'll inspire you to make your dukkah and share it with your friends and family.
Traditionally dukkah is served with olive oil. You'd dip bread into olive oil then into the dukkah. This is just one of many ways that you can enjoy dukkah. In restaurants and cafes, dukkah is served as an appetizer, but it's also sprinkled on top of foods and vegetables. Smashed avocado with dukkah on top – hmm yum! It would also go well with this tofu scramble for breakfast.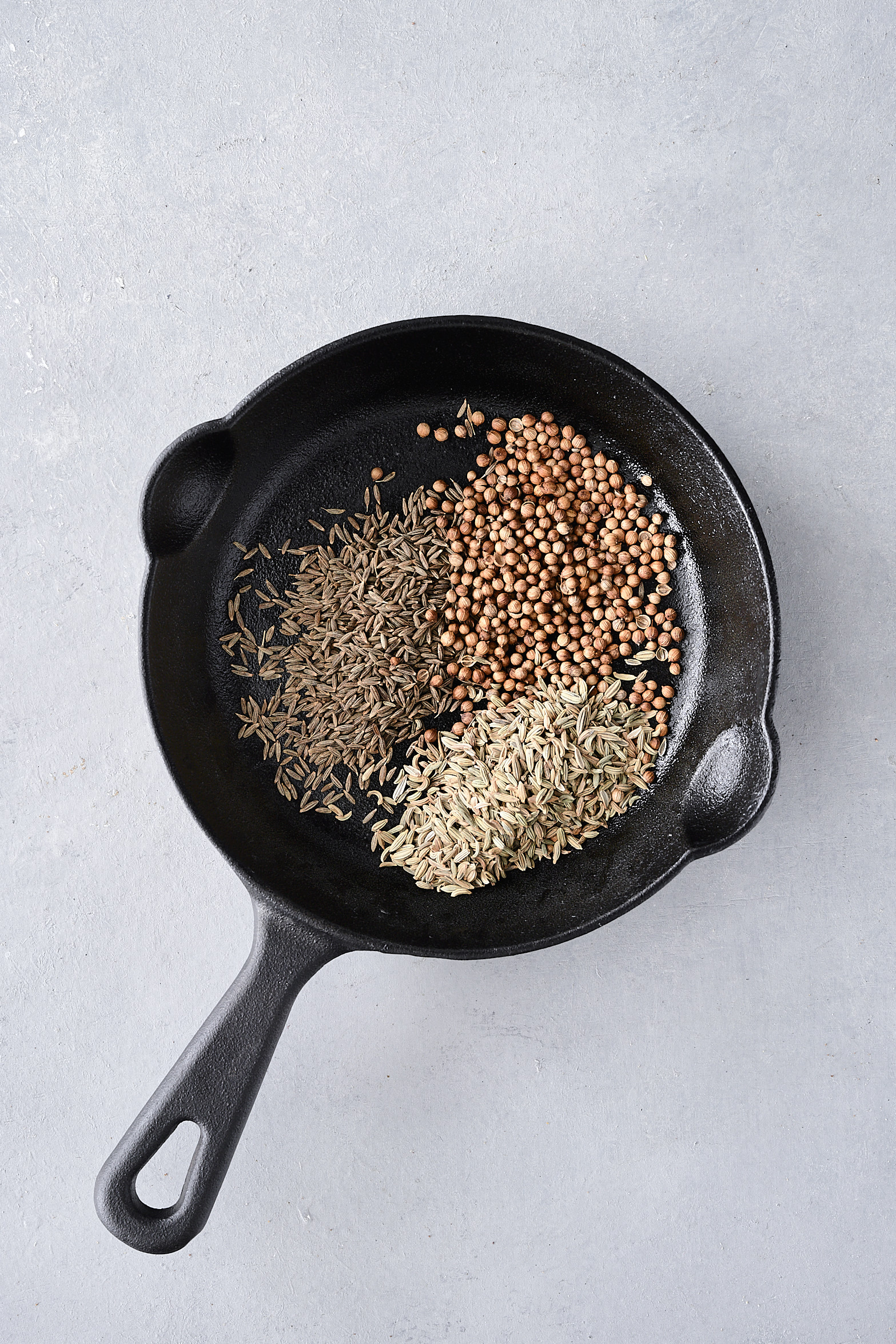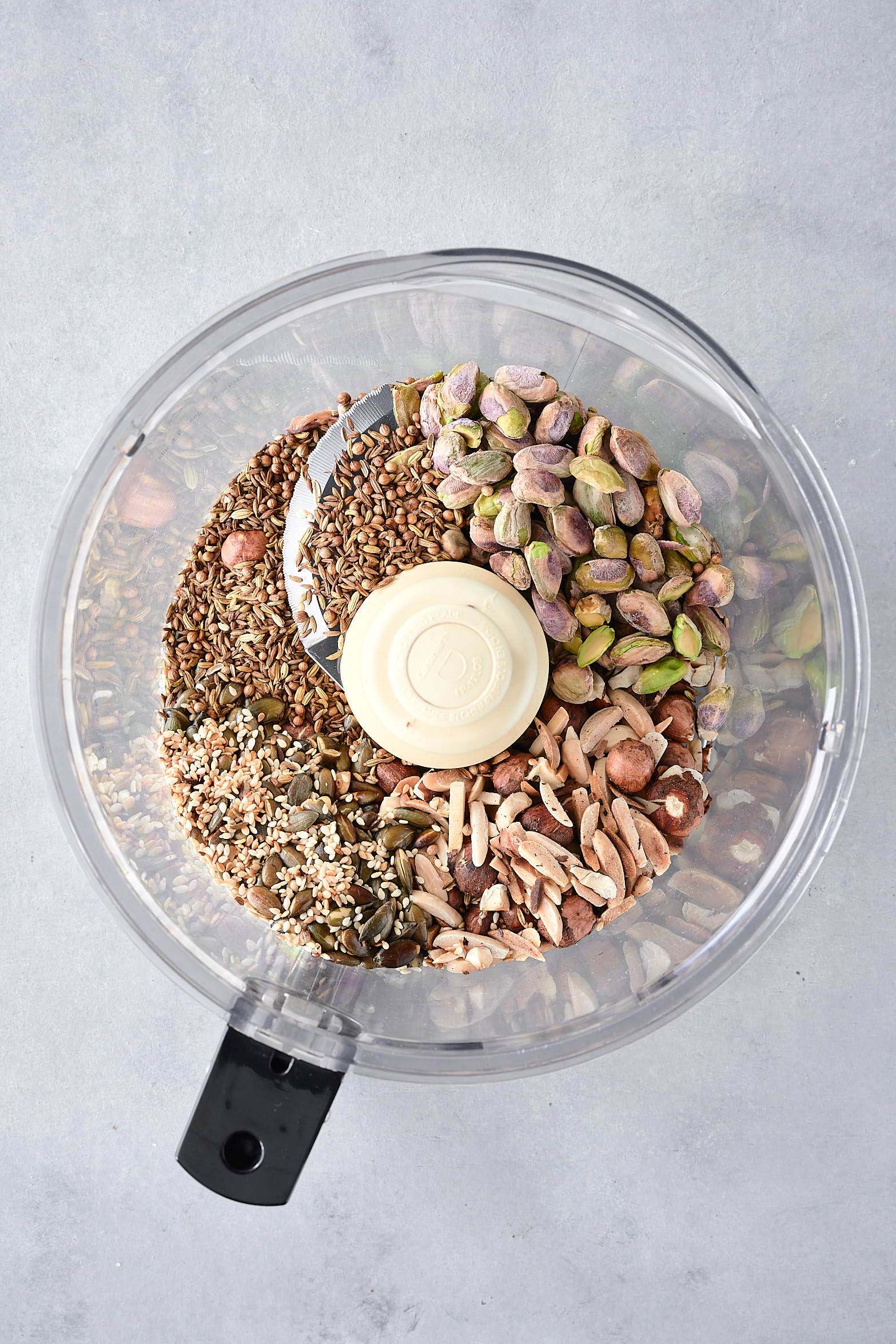 Ingredients for the Dukkah
Ingredients for this easy dukkah recipe will be familiar to most and easily sourced, but having them on hand when you need them most is the problem. Therefore, before making your dukkah make a list and be sure that your nuts and seeds are relatively fresh, especially pistachios, as they make up the bulk of this recipe.
NUTS
– hazelnuts
– almonds
SEEDS
– pistachios
– pumkin seeds
– sesame seeds
– cumin seeds
– coriander seeds
– fennel seeds
SPICES
– flaky sea salt
– sumac (optional)
Extra virgin olive oil, to serve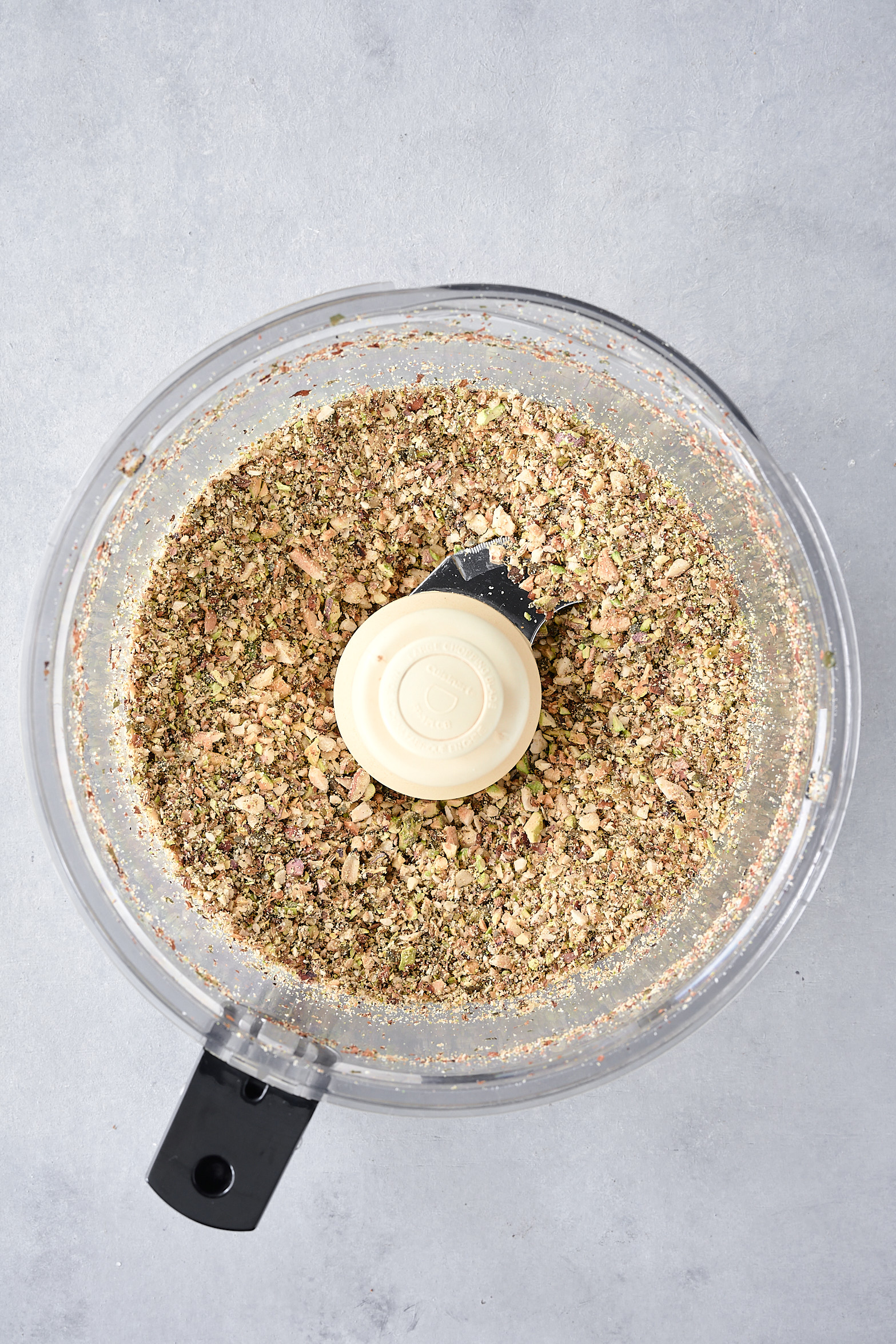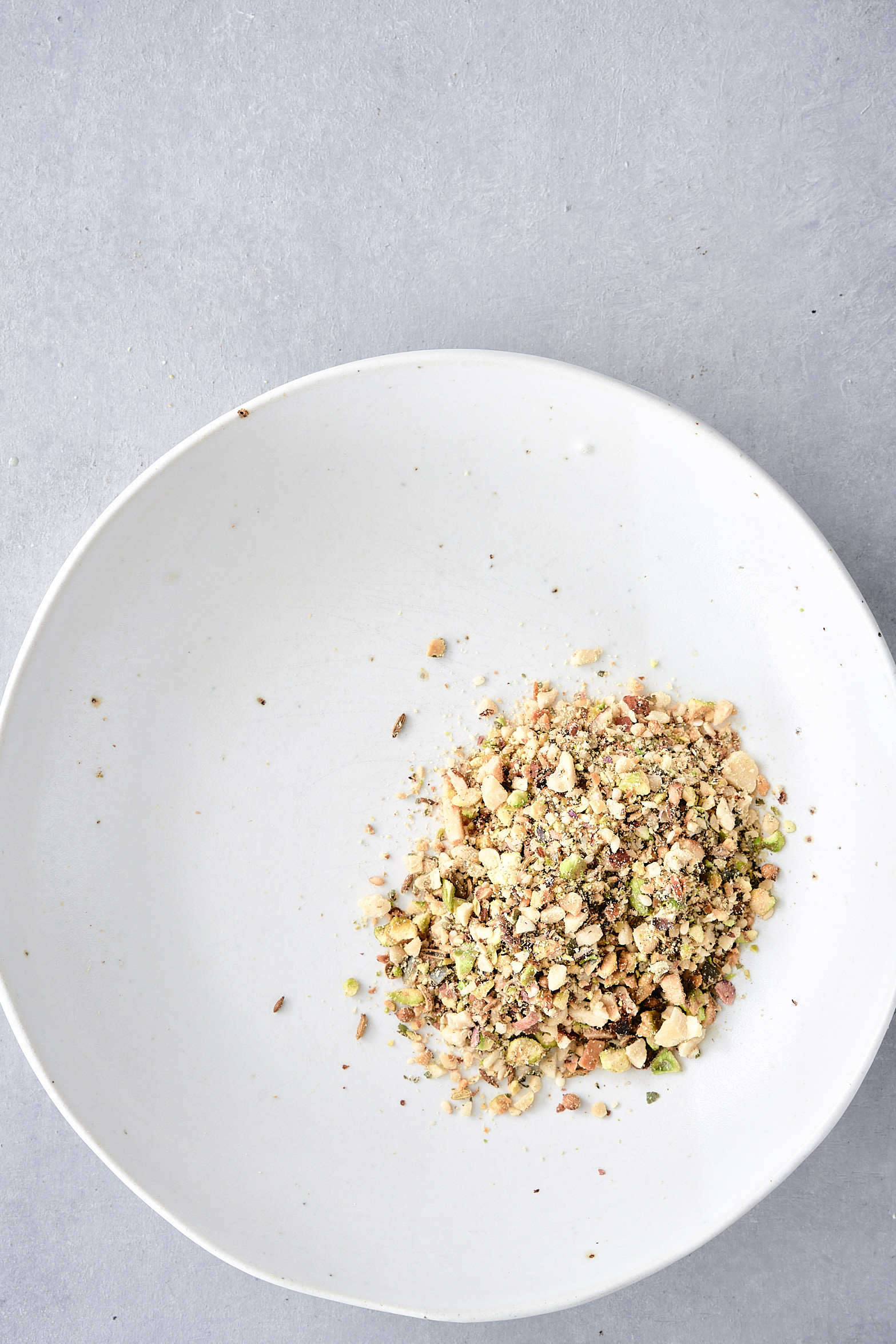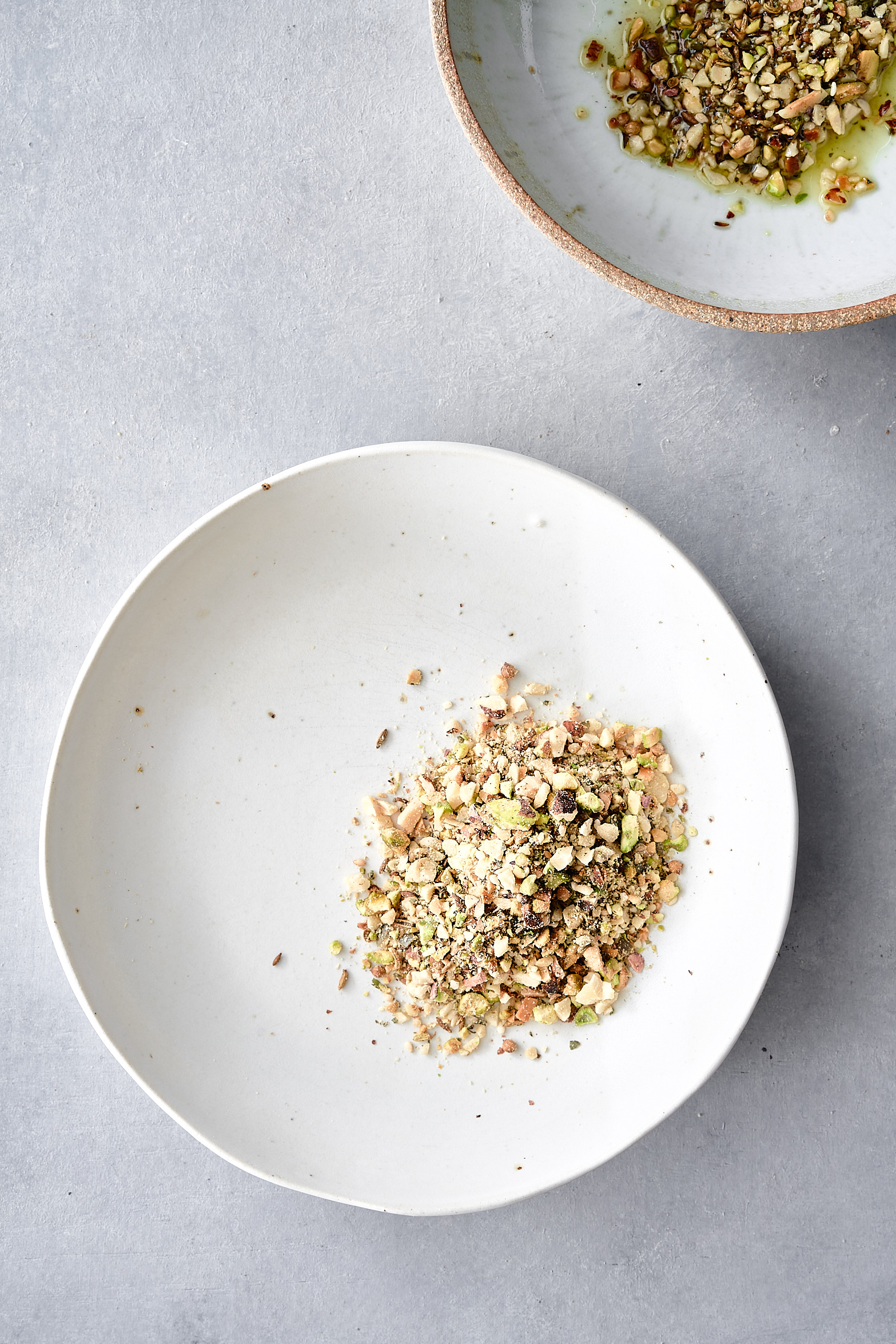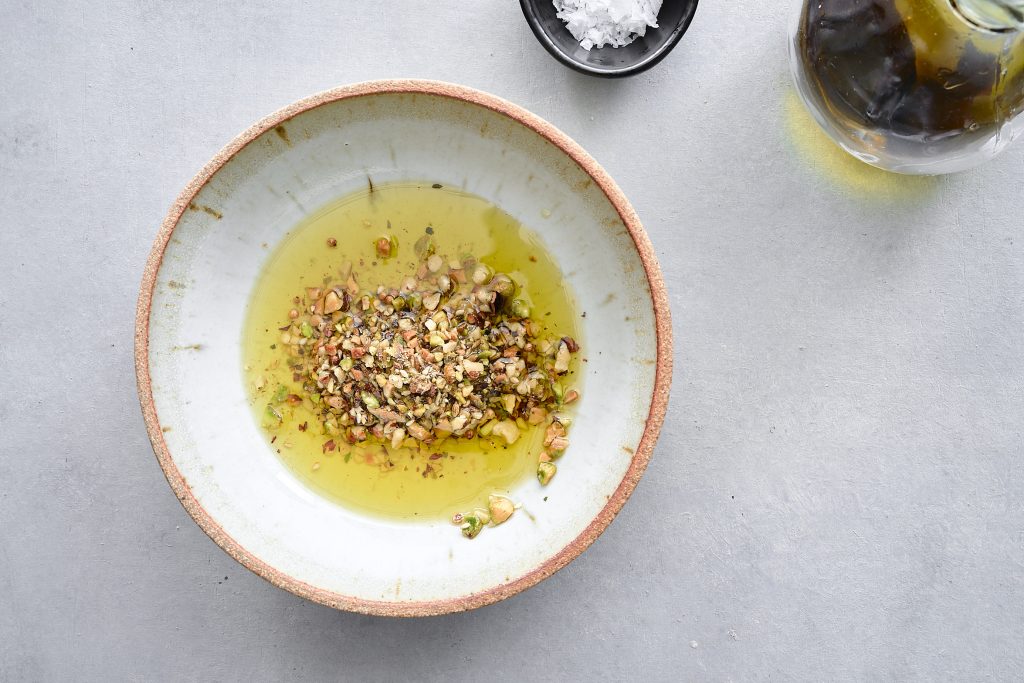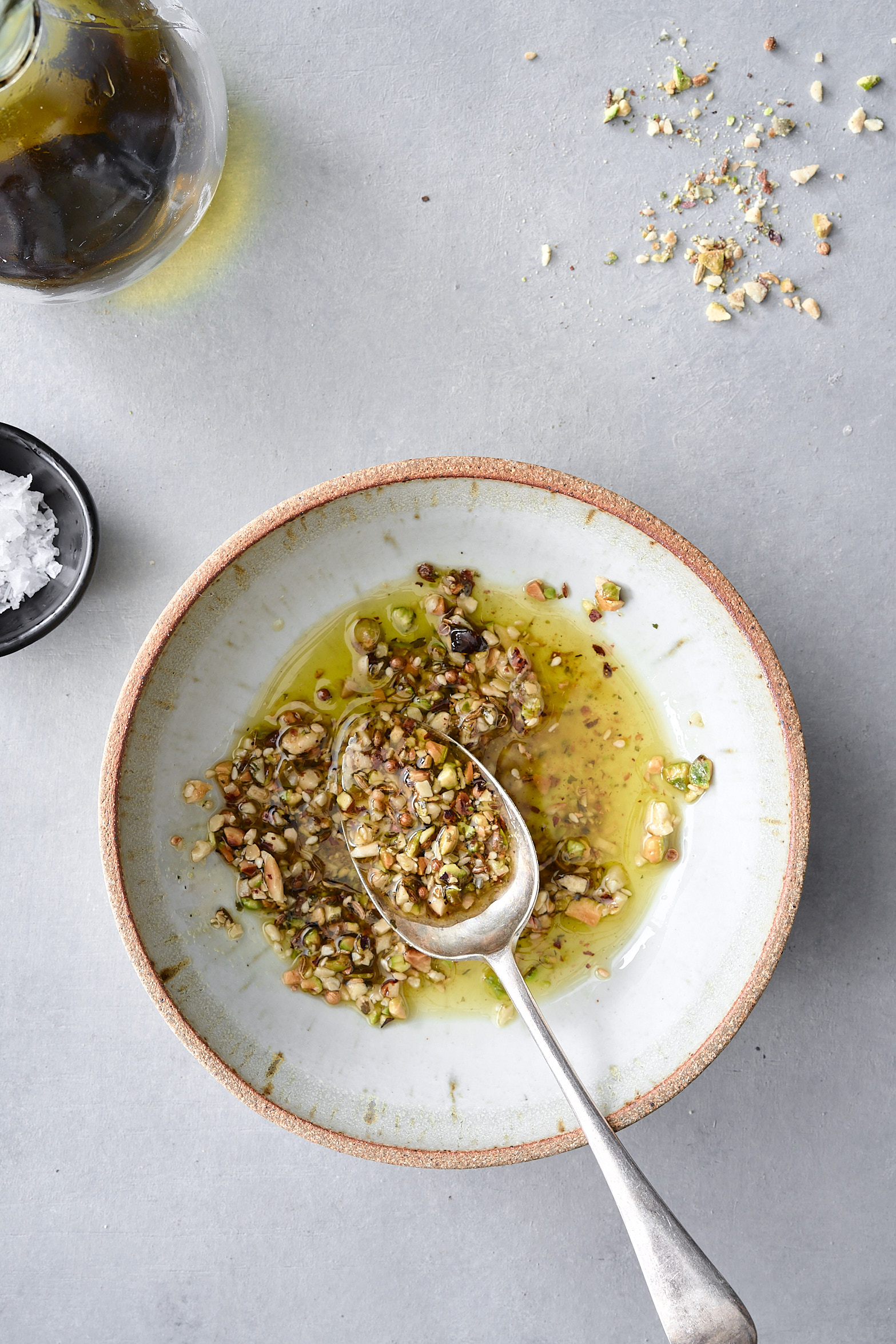 How to Enjoy Dukkah
Place a few tablespoons of dukkah in a shallow bowl, then cover with a generous amount of olive oil. Dip into the dukkah mix rustic style, sourdough or ciabatta bread, making sure to pick up chunks of dukkah with each bite. Enjoy!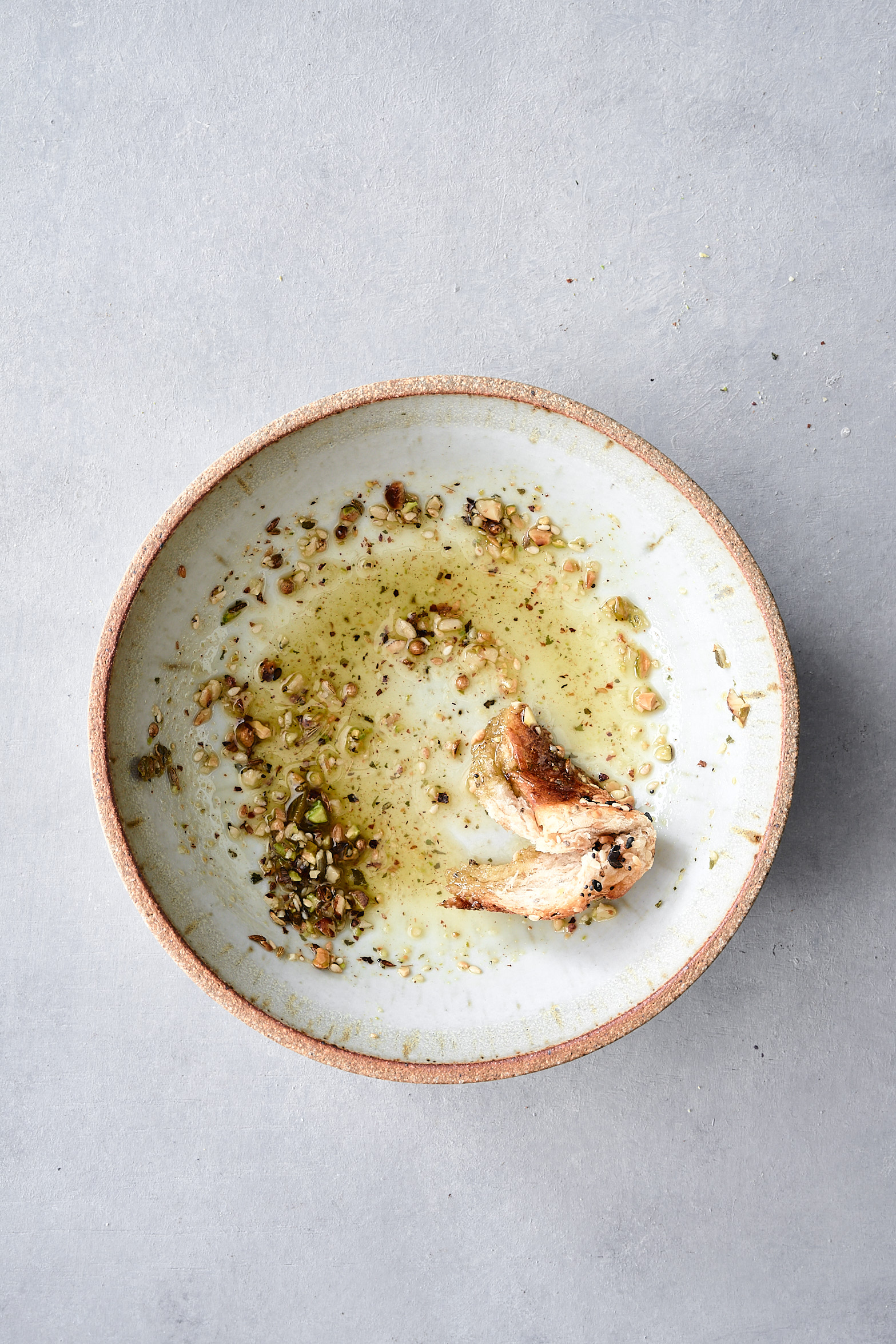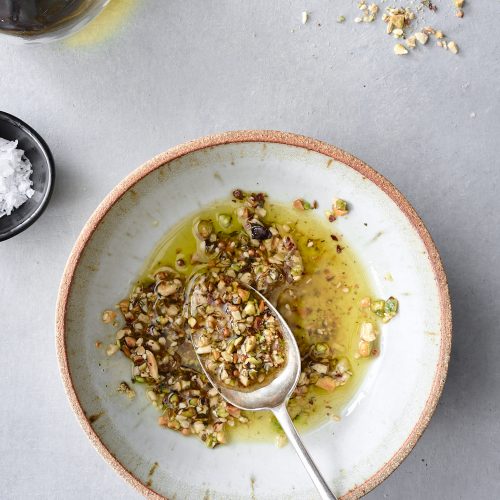 Easy Pistachio Dukkah Recipe
Dukkah is an Egyptian spice blend made with different nuts and seeds. It makes for a delicious dip, and it can be used as a nutritious topping for a variety of vegan and vegetarian dishes.
Ingredients
1

cup

pistachios

1/2

cup

hazelnuts

1/3

cup

silvered almonds

1/4

cup

pumpkin seeds

2

tablespoons

white sesame seeds

1

tablespoon

fennel seeds

2

teaspoons

cumin seeds

2

teaspoons

coriander seeds

2

teaspoons

ground sumac

optional

1

teaspoon

flaky sea salt

Extra virgin olive oil, to serve
Instructions
Warm a small frying pan over medium heat. Add cumin, coriander and fennel seeds. Reduce heat to low and toss for about a minute. Remove from heat and place in a bowl, set aside.

In the same frying pan, toast together hazelnuts, silvered almonds, pumpkin and sesame seeds over low heat for 1 to 1 1/2 minutes or just until fragrant. Remove from heat.

Place pistachios, toasted seeds and nuts, sumac and salt in a food processor and pulse until coarsely ground.

Serve with rustic bread and olive oil or store mixture in an airtight container for up to two months.
Notes
This is a quick and easy dukkah recipe; however, you can grind toasted cumin, coriander and fennel seeds in a spice grinder until fine before mixing with the rest of the ingredients.